"Metta World Peace" LP (3rd Pressing)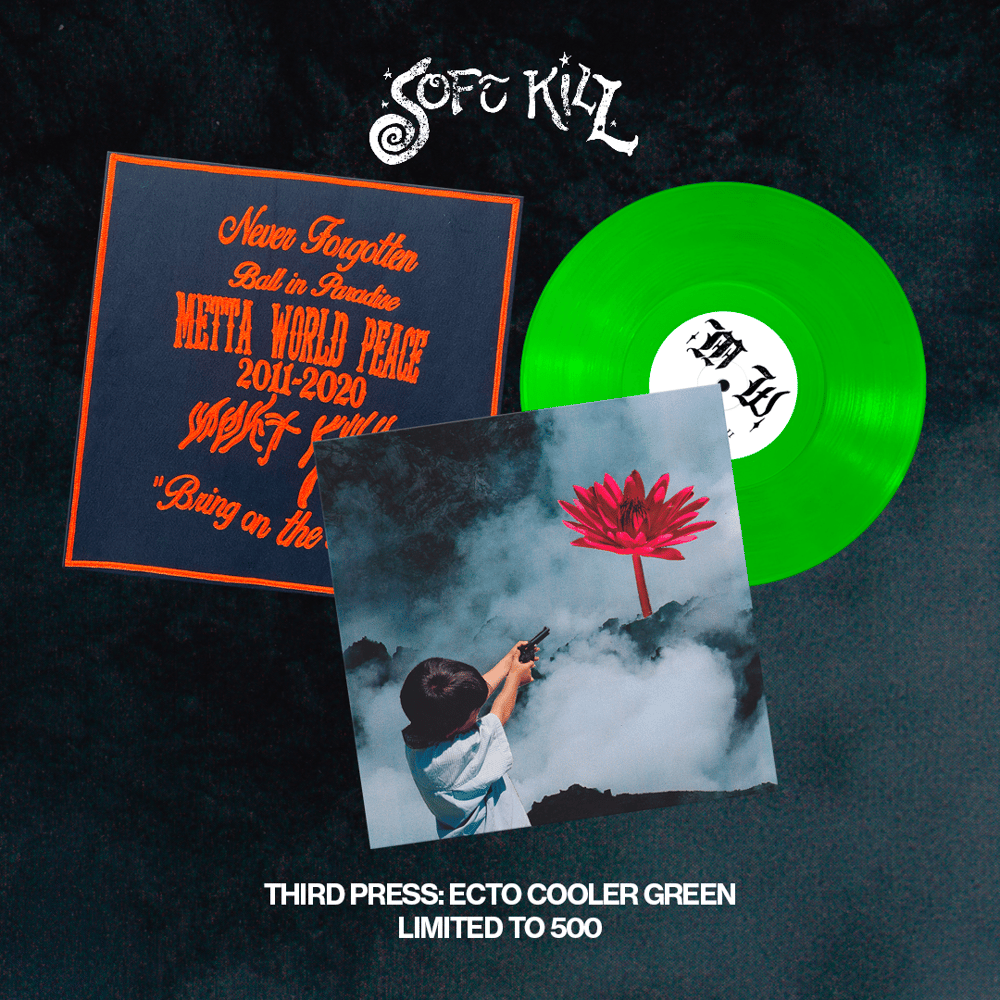 *NOTE: this item is a preorder and expected to ship within 45-60 days.*
Primarily recorded during a transitional move, "Metta World Peace" embraces new sonic textures and ideas while returning to the bedroom experiments of 2020's "Premium Drifter" and the many cassette-only releases since the project's inception.
Featuring contributions from Evil Pimp, Andres Chavez, N8NOFACE and Adam Klopp, a primary production approach was the cut and paste sampling of my favorite hip hop albums paired against fun and spontaneous collaborations with artists I love.
This record solidifies a commitment to the blueprint that's been in play all along: a stream of consciousness output removed from the confines of "the album cycle" inspired equally by boredom and Guided By Voices. My comfort zone has always been the demo and everything that follows has felt complicated and forced at times. This celebrates my love for writing songs and ignoring the rest.
Recorded entirely at home(s) and hotels from Portland to Chicago and places in between. Mixed and mastered by Josiah Mazzaschi at the Cave and cut by Adam Gonsalves at Telegraph. Vinyl manufactured at Cascade Record Pressing and cassettes at Duplication CA.
This is a limited third edition of "Metta World Peace". 500 copies on ecto-cooler green vinyl.
Glued-pocket jacket with inner-flood and insert.
1. Rat Poison
2. Trouble
3. Behind The Rain
4. Past Life II
5. Paranoid feat. Evil Pimp
6. Molly
7. Veil of Pain feat. N8NOFACE
8. Fuck Boy