"Canary Yellow" LP (2nd Pressing)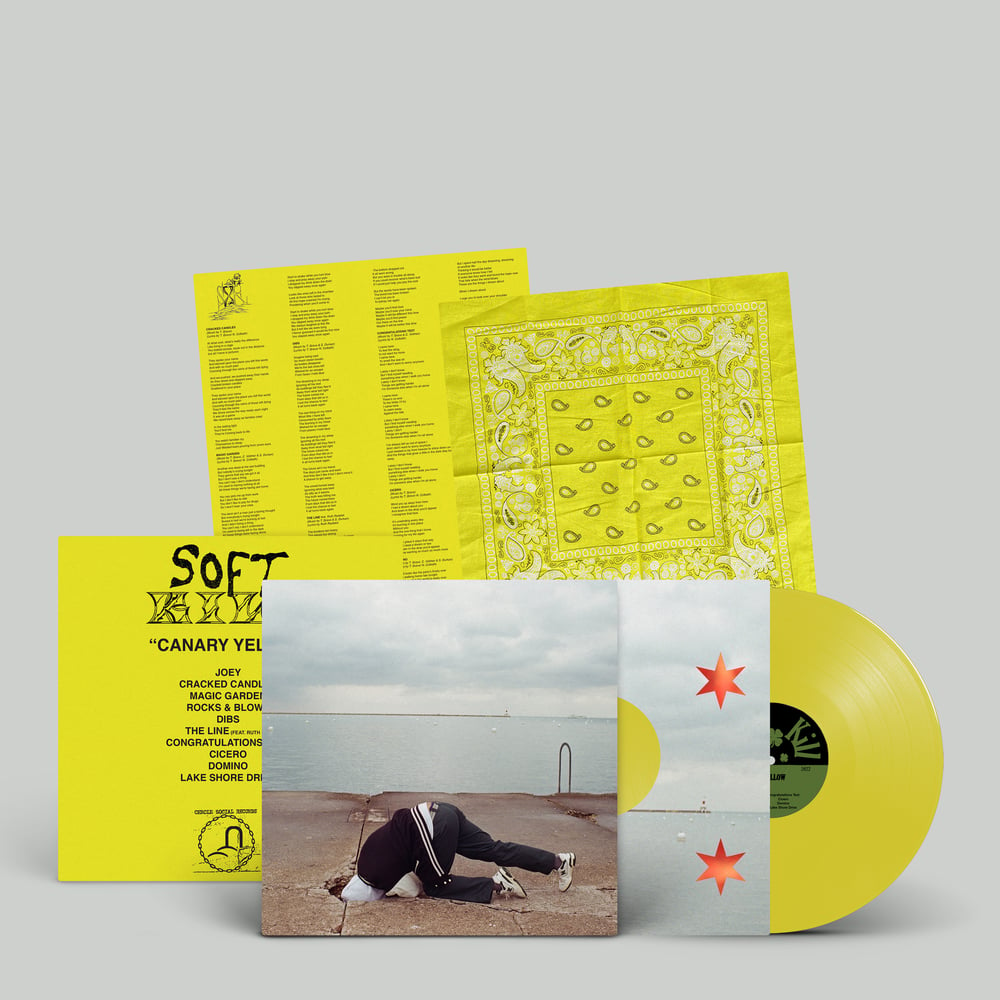 Important: please read entire description.
We are excited to present to you our sixth studio album, "Canary Yellow", produced and mixed by Rob Schnapf.
1. Joey
2. Cracked Candles
3. Magic Garden
4. Rocks & Blows
5. Dibs
6. The Line (feat. Ruth Radelet)
7. Congratulations Text
8. Cicero
9. Domino
10. Lake Shore Drive
Instead of hiring a publicist or paying for promotion we have decided to handle the release of this album totally independent and removed from the standard music industry model. This is 100% funded and assembled in house by Soft Kill.
This deluxe second pressing features a 24pt jacket, printed & foil stamped inner sleeve with a two-sided insert on canary yellow vinyl. All future pressings will be without the foil stamp.
1500 - Canary Yellow
As always, manufactured locally at Cascade Record Pressing.
This is a preorder but should be in hand around Halloween as it was submitted with the first pressing to help ensure availability.
Also, vinyl costs have risen dramatically so prices have too. This was sadly unavoidable.
European customers: copies will be available over there shortly.