"Canary Yellow" CD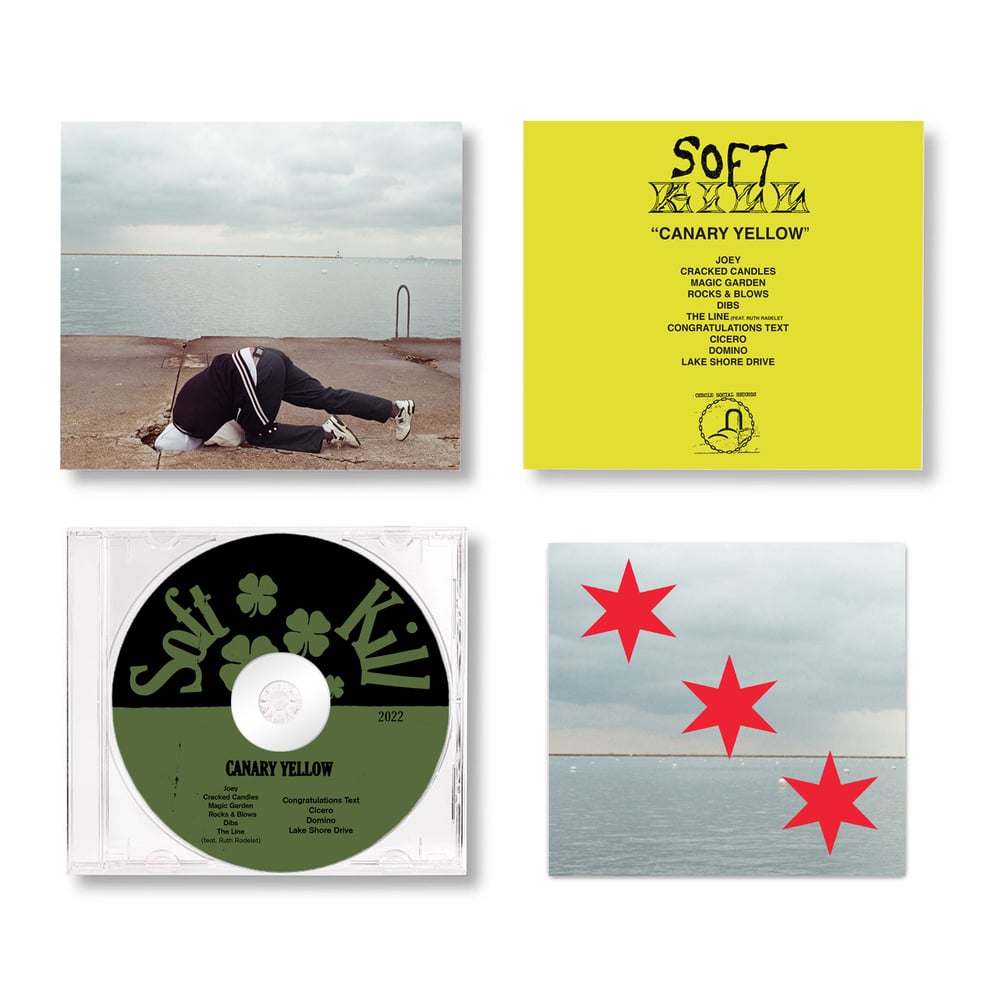 Important: please read entire description.
We are excited to present to you our sixth studio album, "Canary Yellow", produced and mixed by Rob Schnapf.
1. Joey
2. Cracked Candles
3. Magic Garden
4. Rocks & Blows
5. Dibs
6. The Line (feat. Ruth Radelet)
7. Congratulations Text
8. Cicero
9. Domino
10. Lake Shore Drive
This first pressing on CD features deluxe packaging with o-card limited to 1000 copies. The layout for future editions is completely different.
Instead of hiring a publicist or paying for promotion we have decided to handle the release of this album totally independent and removed from the standard music industry model. This is 100% funded and assembled in house by Soft Kill.
While this is a preorder with a release date of 10/31/22, we submitted this order and already have most of the variants in hand to avoid delays on shipping normally associated with vinyl projects in modern times. We will be shipping as many of these early as possible as a thank you for supporting our band.
European customers: copies will be available over there shortly.